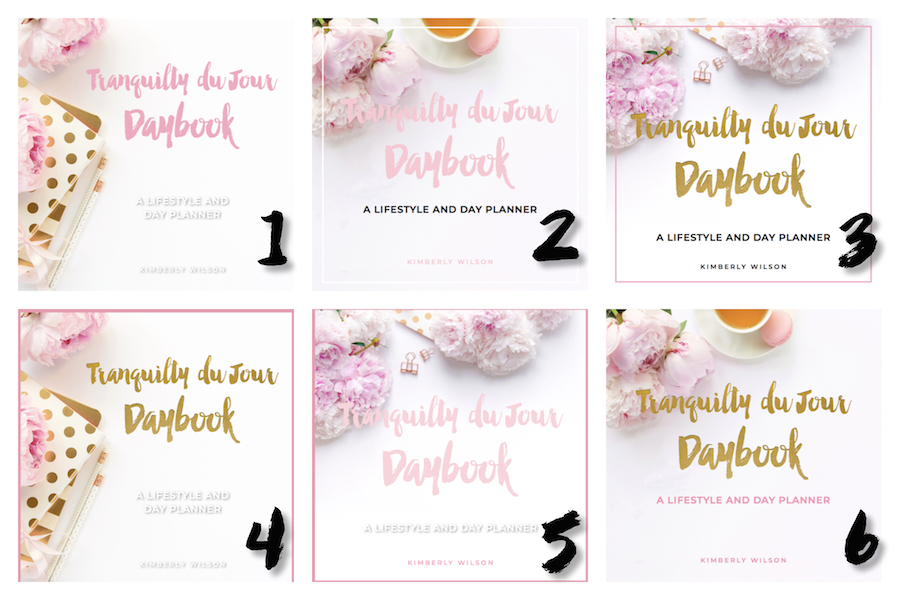 Do you have a favorite cover design? We're kinda in love with all of them over here!
Cast your vote in the comments section below by 11:59pm ET on Tuesday, May 14 and you'll be entered into a giveaway to receive a copy of your own.
The winner will be announced here on Wednesday, May 15.
As you already know, the Daybook releases early June and we'll be celebrating the launch at the June 9 Soirée.
This Daybook is a lifestyle AND day planner to organize your biggest dreams and your day-to-day tasks. I hope you're as excited as I am! Bisous. x