In this week's edition of Tranquility du Jour, I chat with Laura Vanderkam about her latest book, The New Corner Office: How the Most Successful People WFH. Learn how to turn being cooped up into the ultimate career advantage, manage by task (not time), and optimize your well-being while working from home.
Direct download: Tranquility du Jour #511: The New Corner Office.
Subscribe in your favorite podcast app such as Spotify, Apple Podcast, Amazon, or Overcast.
Visit kimberlywilson.com/podcast for more episodes and the Tranquility du Jour Podcast App: iPhone and Android.
Upcoming Events
Fall TDJ Live
Download the replay.
TDJ Pop-Up
Watch the replay.
New Year's Virtual Retreat on January 1 from 2-5pm ET.
Join us.
Guest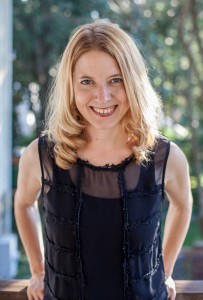 Laura Vanderkam is the author of several time management and productivity books, including
The New Corner Office, Juliet's School of Possibilities, Off the Clock, I Know How She Does It, What the Most Successful People Do Before Breakfast
, and
168 Hours
. Her work has appeared in publications including the
New York Times, the Wall Street Journal, Fast Company
, and
Fortune
. She is the host of the podcasts Before Breakfast and The New Corner Office, and the co-host, with Sarah Hart-Unger, of the podcast Best of Both Worlds. She lives outside Philadelphia with her husband and five children, and blogs at
LauraVanderkam.com
.
Mentioned in the Podcast
Find Laura

Join our TDJ Insider's Facebook group. Share resources, get inspiration, make connections, be part of the online book club.
New to Tranquility du Jour? Learn more here.
Sign up for weekly inbox love, Love Notes: invites, inspiration, and more.
Browse my 6 Books and planner.
Follow along on Facebook, Instagram, and YouTube.
Shop seasonless, vegan, locally-made, eco-friendly fashion: TDJ by Kimberly.
Share a review on iTunes, Amazon, or Goodreads and you may hear it shared on the show. Deets on kimberlywilson.com/review.
Techy