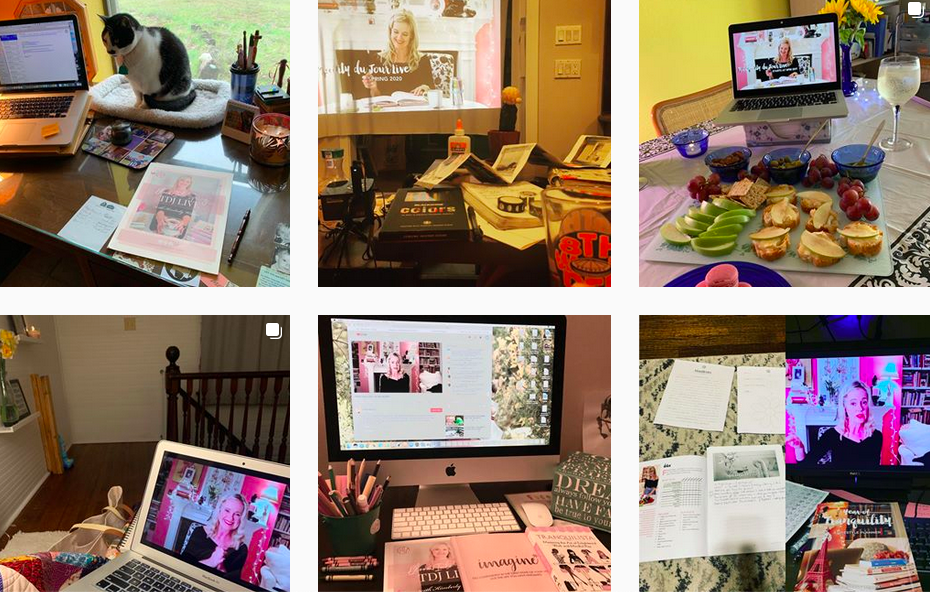 Thank you for joining Sunday's TDJ Live!
I SO appreciate you tuning in from Japan, Canada, France, and across the US to reflect, set intentions, and consider small shifts to welcome spring. As always, it's an honor to host you!
REPLAY
If you missed us live or want to rewatch the gathering, the 60-minute video recording is available HERE. The live segment is free and the replay is $10 to support pigs and pugs in need through Pigs & Pugs Project.
SPECIAL OFFER
On Saturday, April 4 I'm hosting a LIVE half-day online gathering to reflect, connect, and create. Spend three hours devoted to self-care and personal growth through seated yoga, mindfulness, and creative play. Details HERE.
Register TODAY before midnight and you'll also get the BONUS pre-retreat party on Friday April 3. Insert confetti toss!
GIVEAWAY
All these gorgeous images were spotted online with #TDJLive, thank you for posting your creativity! During the event I announced a giveaway of the virtual retreat and the winner was chosen randomly, Nicole. Congrats!
SAVE THE DATE
Our next TDJ Live is Sunday, June 21 at 8pm ET.
May you find nourishment, ease, and tranquility this spring. And beyond. You are a gift and the world is blessed to have you in it. Bisous. x