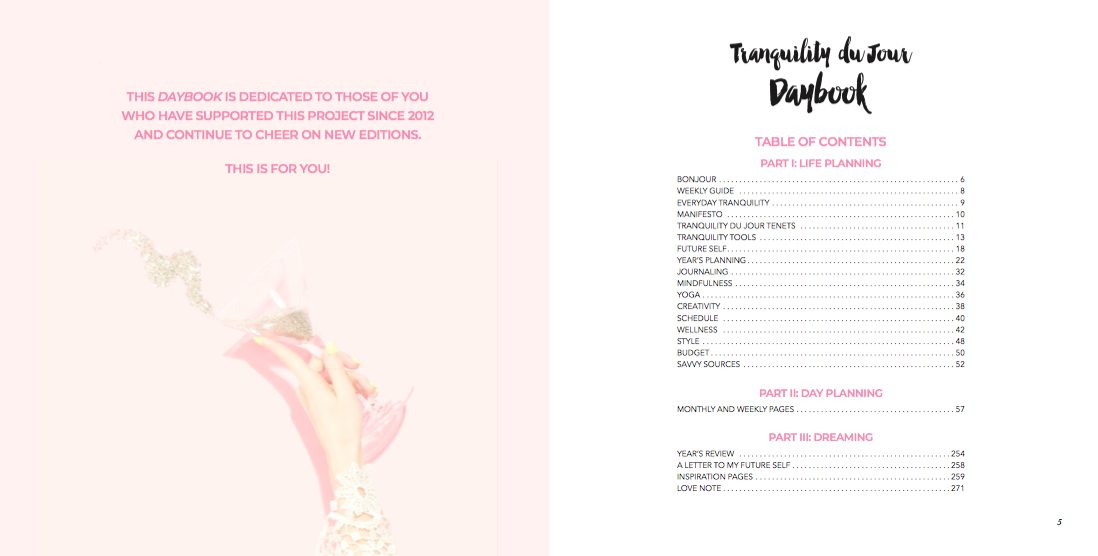 Drumroll please . . . meet the brand new Tranquility du Jour Daybook.
She's:
272 pages (yes, 72 pages more than former editions)
filled with 60 dateless weekly layouts so you can start at any time
contains mindfulness, yoga, and journaling how-tos
offers 32 Tranquility Tools for days, weeks, months, and seasons
has monthly habit trackers
serves up six plant-based recipes
and so much more.
The PDF is now available for purchase and the print version will be available on Amazon in the next 24ish hours is NOW available on Amazon!*
Learn more about her here and be sure to grab your three bonuses: a workshop (coming 6/30), a Spotify playlist, an assortment of PDFs (coming 6/5).
Also, learn about the Daybook "herstory" here. We've been at this since 2012!
All TDJ Soirée attendees will receive a PDF (general admission) or print version (VIPs) and we'll celebrate with a launch party at our June 9 event.
A BIG thank you to my beta readers Kirsten, Sara, Robin, Hilary, Darca, Carol, Linda, Akhila, and Barbara, my incredibly talented designer, Christy, to Tim for putting up with the days of writing and editing, and to YOU for your support.
As you know, I wasn't sure if I'd produce a new version after we sold out of all former editions, but I heard you and am delighted to introduce you to this latest passion project.
I hope you're in love with her, too! May we all have more tranquility, gentle productivity, and creativity in our lives. Bisous. x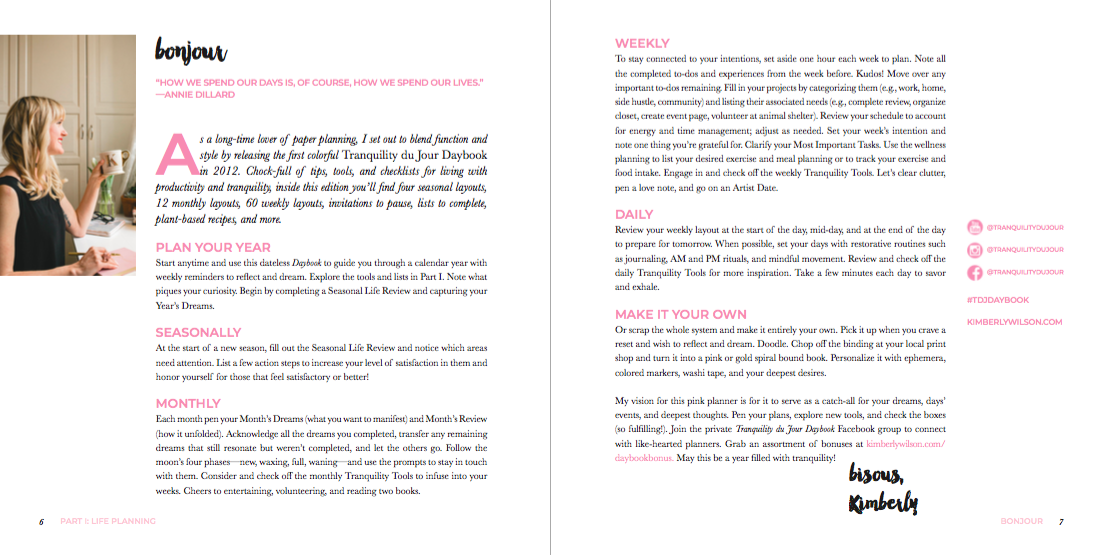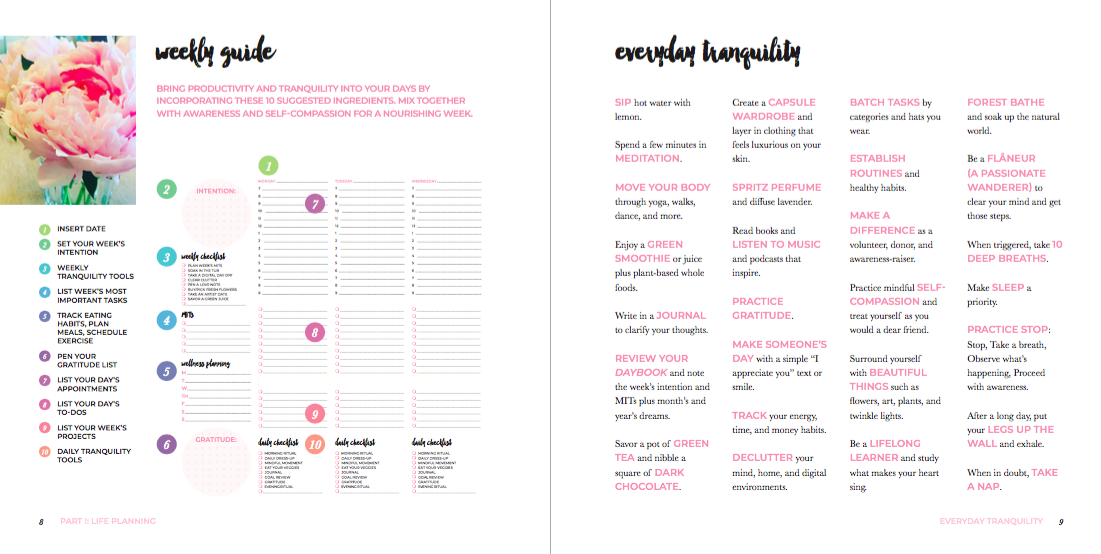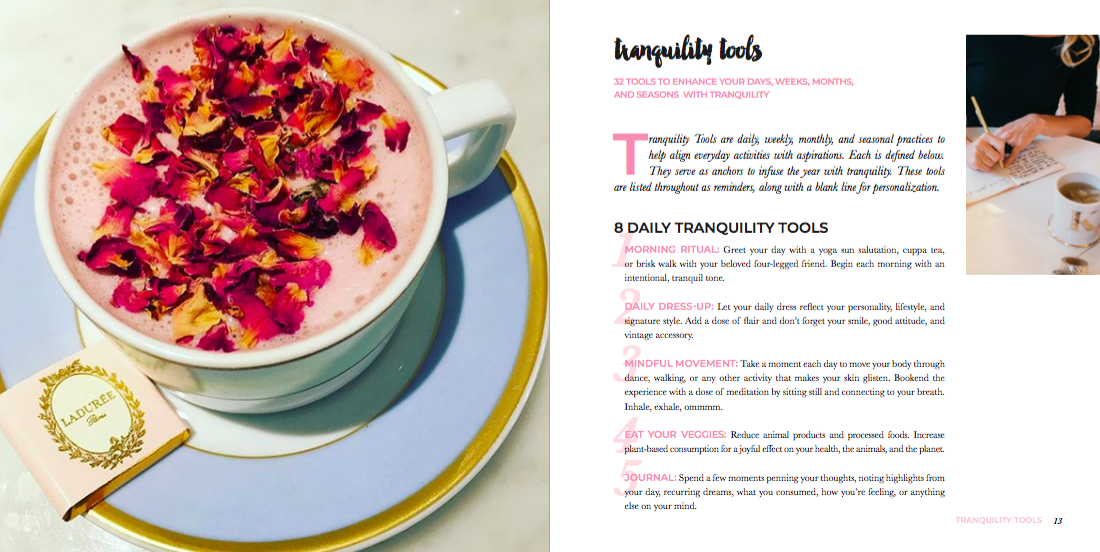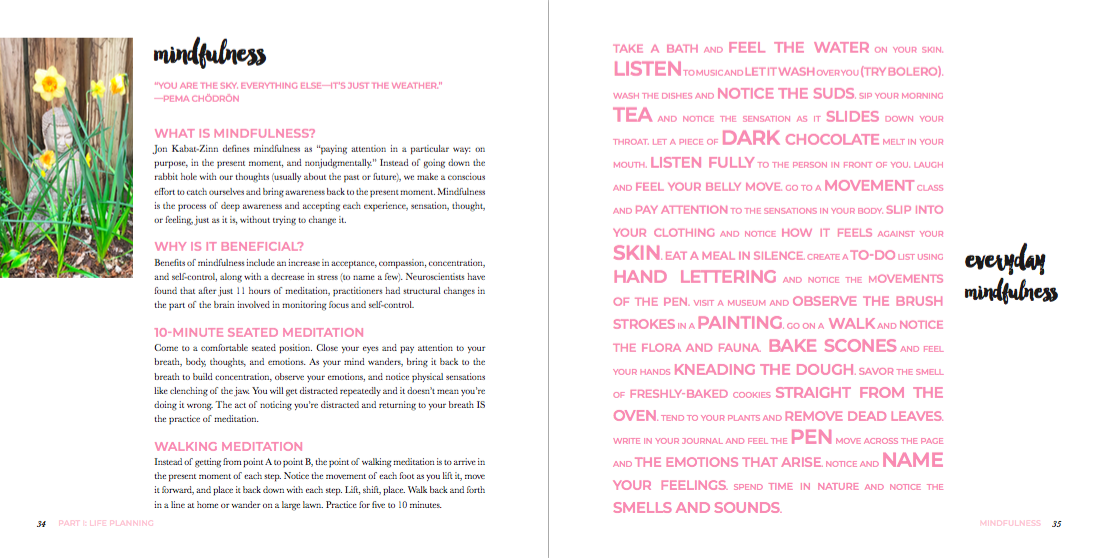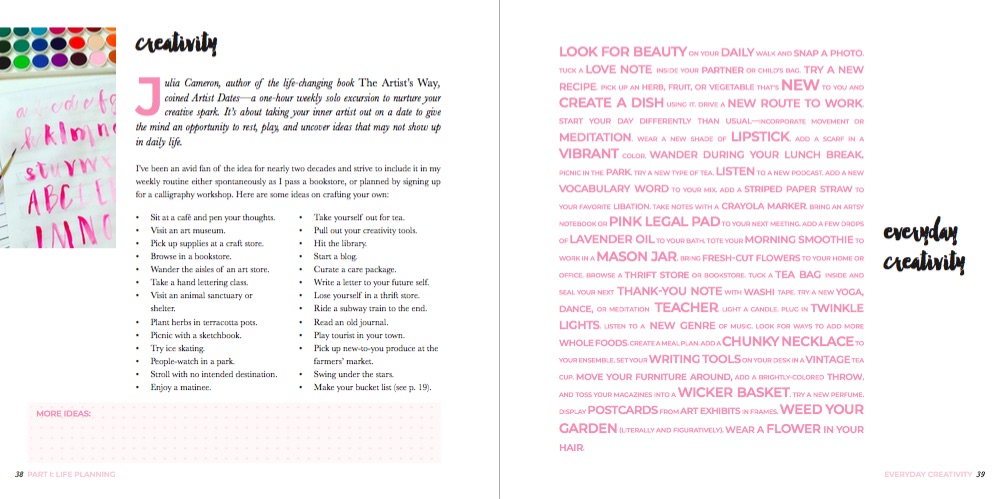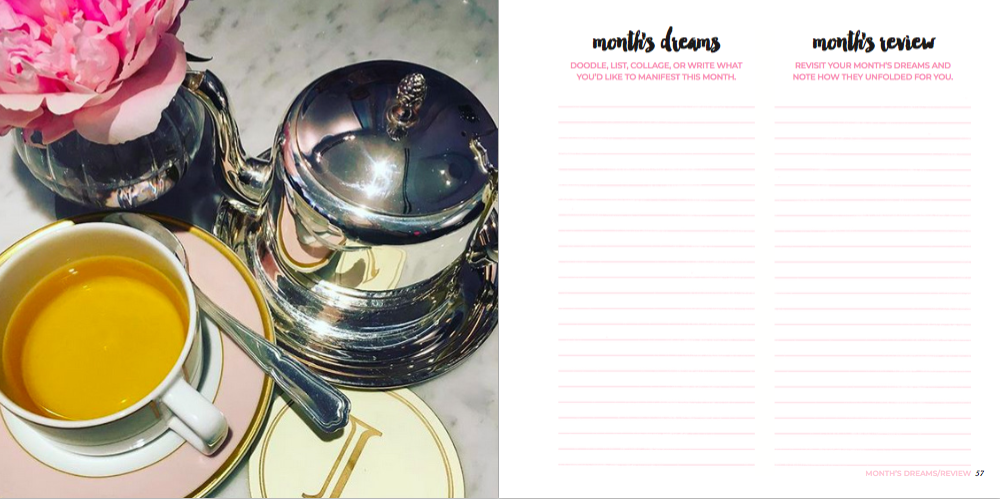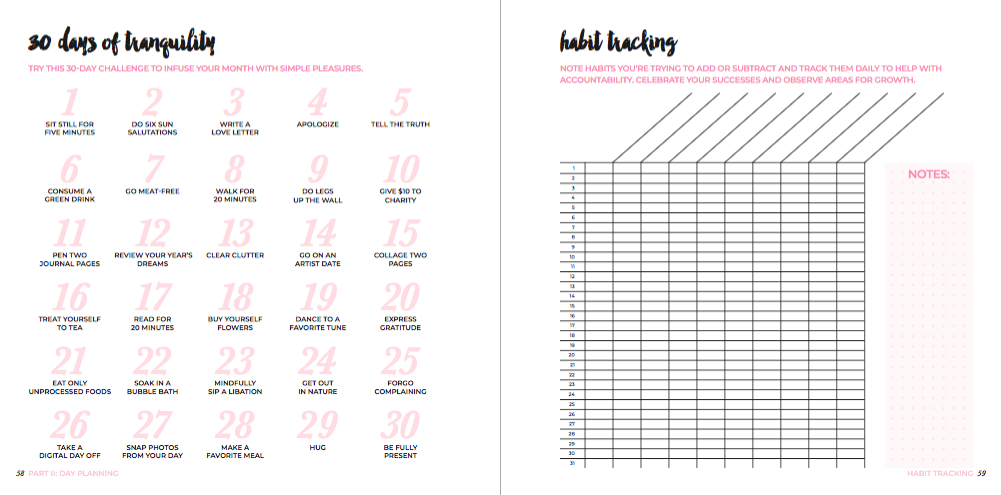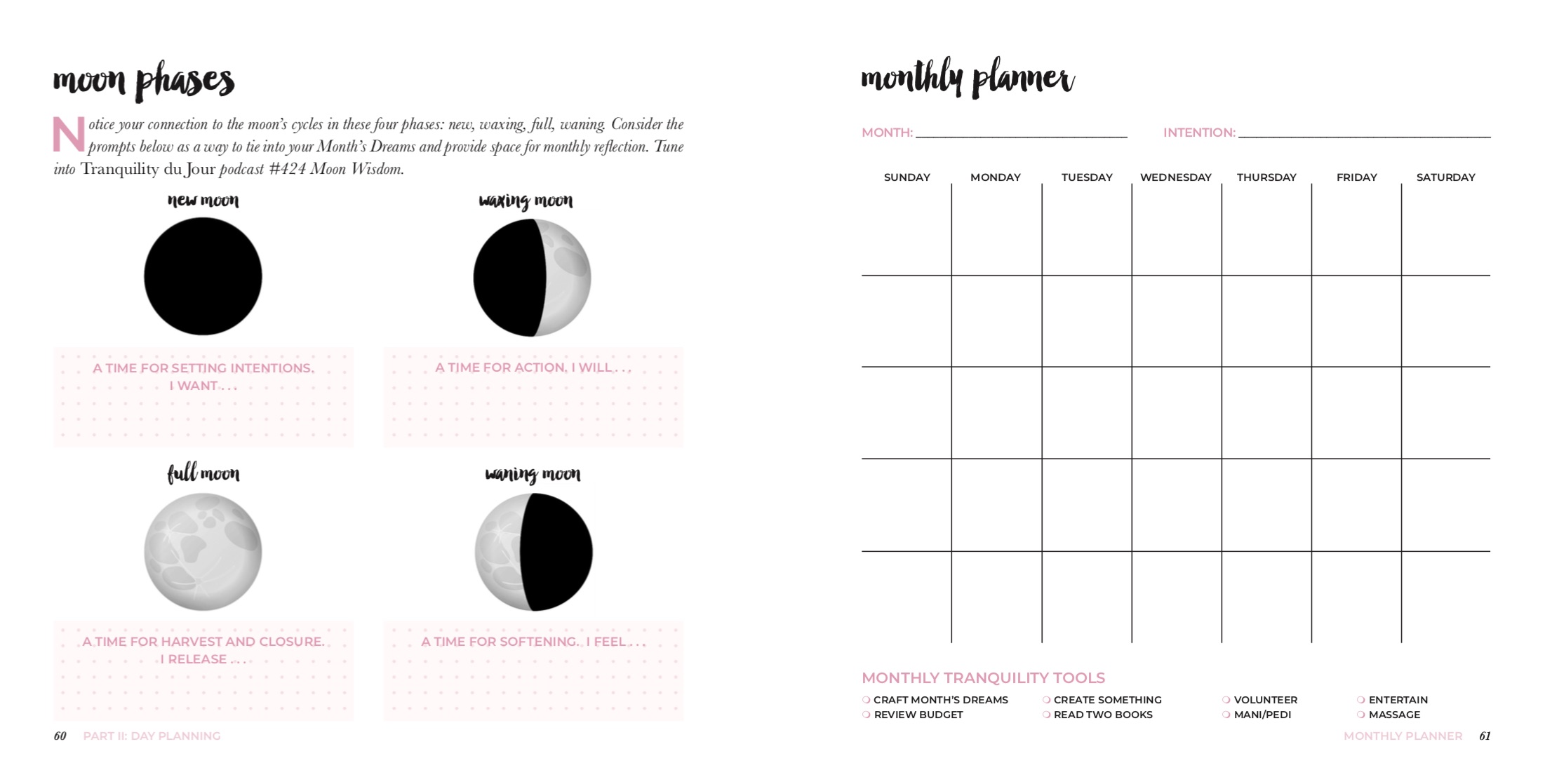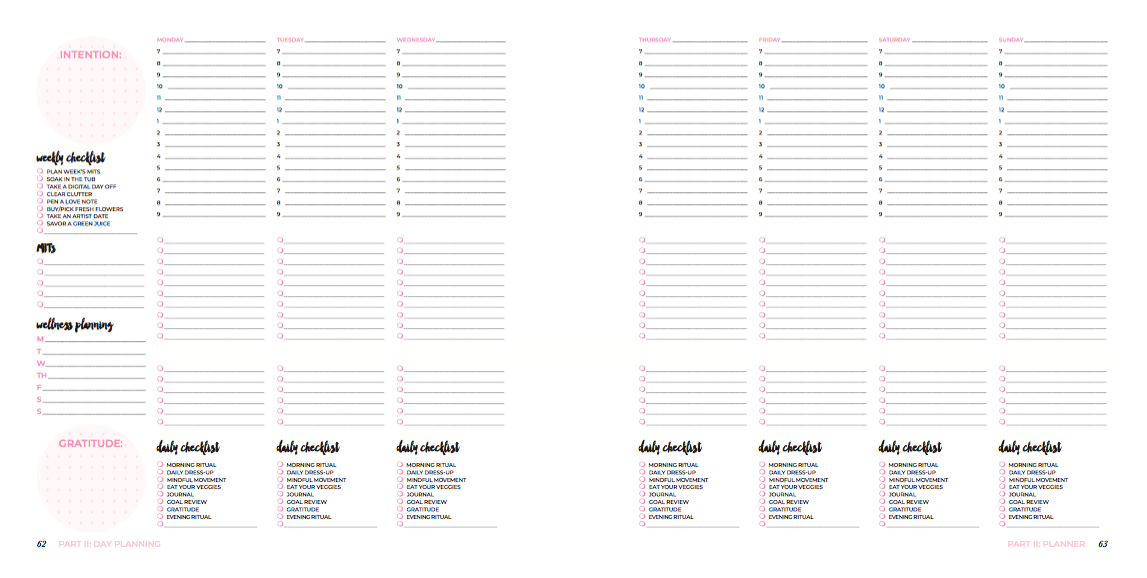 *affiliate link