Thank you for joining Sunday's TDJ Live!
I SO appreciate you (and your furbabies) tuning in from Japan, France, Canada, and across the US to reflect, set intentions, and consider small shifts for this new season. Yay spring cleaning!
Replay
If you missed us live or want to rewatch the gathering, the 70-minute video recording is available HERE. The live segment is free and the replay is $10 to support pigs and pugs in need through Pigs & Pugs Project.
During this masterclass I shared ways to spring clean your body, mind, space, dreams, and life this season. We got centered, created a spring wish list, reflected on Q1, dreamed about Q2, and circled back to our new year's theme. I also showed my latest book buys (plus there's a visit from Gizmo the pug).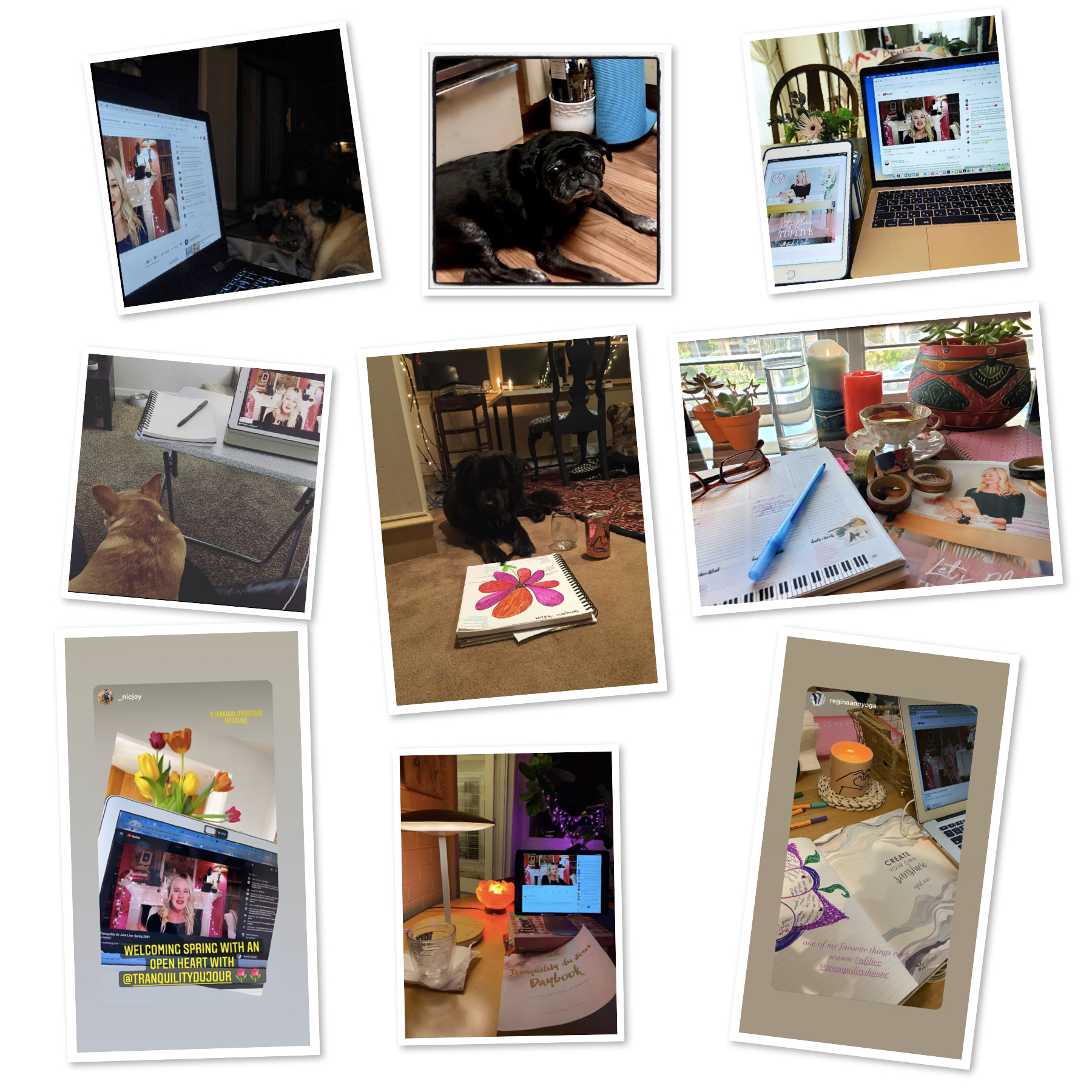 Giveaway
These are a few of the gorgeous images spotted online with #TDJLive. Thank you for posting your creativity! During the event I announced a giveaway and the winner was chosen randomly using random number generator: Nicole. Congrats!
Save the date

Our next TDJ Live is Sunday, June 20 at 8pm ET.
May you find nourishment, ease, and tranquility this season. And beyond. You are a gift. Bisous. x