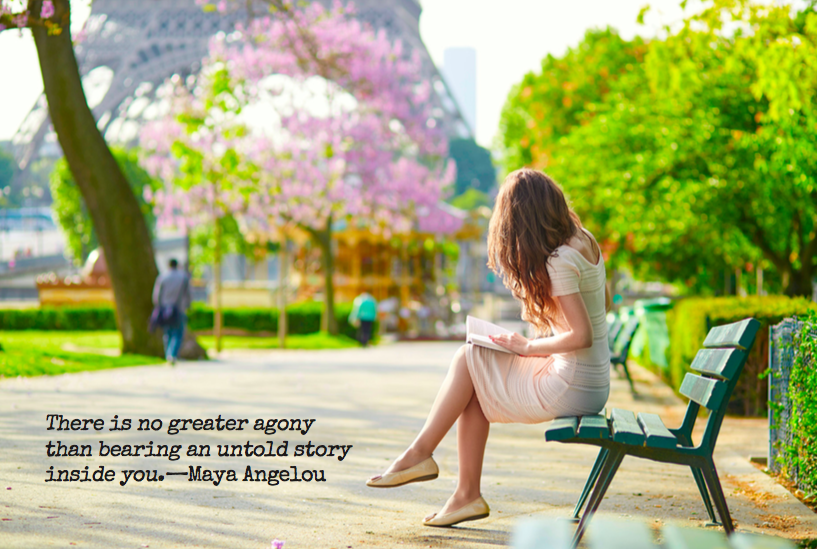 I'm delighted to announce that registration for Penning in Paris is now open!
Creating and running this retreat the past few years has been a dream. Sharing my favorite experiences in the world's most inspiring city (yes, I'm biased) while offering the space to nurture creative sparks is an honor.
Here's what one participant had to say:
"I highly recommend Penning in Paris. It was a lovely experience in a beautiful city. Kimberly is the perfect host. She helped me find the inspiration, direction, and motivation to become a better writer. I appreciated her guidance on finding my voice. It was great to write and share with a group of supportive, like-minded women. I now have the courage to start my own blog. I would do this retreat again!"
Below is all the scoop on our July retreat, along with a discount through November 30. Hope to see you in Paris! You won't regret it. Bisous. x
---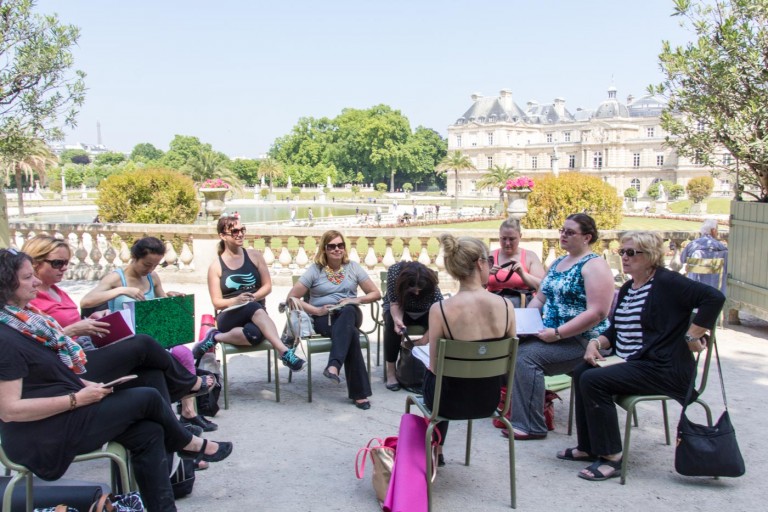 Paris is always a good idea.—Audrey Hepburn
Spend five days exploring the City of Light through led writing workshops July 23-27, 2018. This year's jaunt coincides with The Hemingway Society's annual conference. The city will be filled with literary love!
Each day will include a leisurely breakfast followed by morning workshops and free time to explore the City of Light. Afternoons or evenings will include outings such as a picnic at the foot of the Eiffel Tower, yoga in Luxembourg Gardens, savory lunch and tea at Ladurée (bonjour rose macarons), jaunts to favorite English bookstores, a champagne cruise on the Seine, meditation in the oldest church in Paris, and additional sensory surprises.
Picture yourself writing in cafés where Hemingway and de Beauvoir wrote, sharing your literary dreams, and deepening your commitment to a writing project. In our workshops you'll learn writing tools, tips to find your voice, ways to structure your prose, how to share your writing through social media, and more. We'll also explore writing prompts and the science behind using writing to heal and deepen self-awareness.
There will be daily unscheduled space for exploring the city on your own by tiptoeing through the Tuileries, window shopping along the Champs Élysées, visiting Mona Lisa at the Louvre (or a favorite Monet at Musée d'Orsay), and sipping a cup of café au lait at a sidewalk café.
Our boutique hotel is perfectly located near Luxembourg gardens and, upon arrival, you'll find a customized goody bag filled with writing and nourishing accoutrements for our journey.
This adventure is for newbies to journalers to published writers—anyone longing to connect with their creative spark and explore an inspiring city with a like-hearted, intimate group of women.
Early registration encouraged due to limited openings. Only 10 spots available.
Investment: $2395, {$2245 through 11/30}